Ayoade is a team of five with Muhammad Bin Tahir Mir, Jamin Bae, Sherry Fan, Tom Du, and me. We produced several interesting video within a semester.
Faces tells a story of a girl who switches her personality by looking into the mirror. She is instafamous at home but coward when she is  staying outside. One day, her outgoing personality rushed out...
Actress | Post Editor
A Thief in the House is a one-shot 360 silent comedy. You can view it from
YouTube
.
Director | Camera man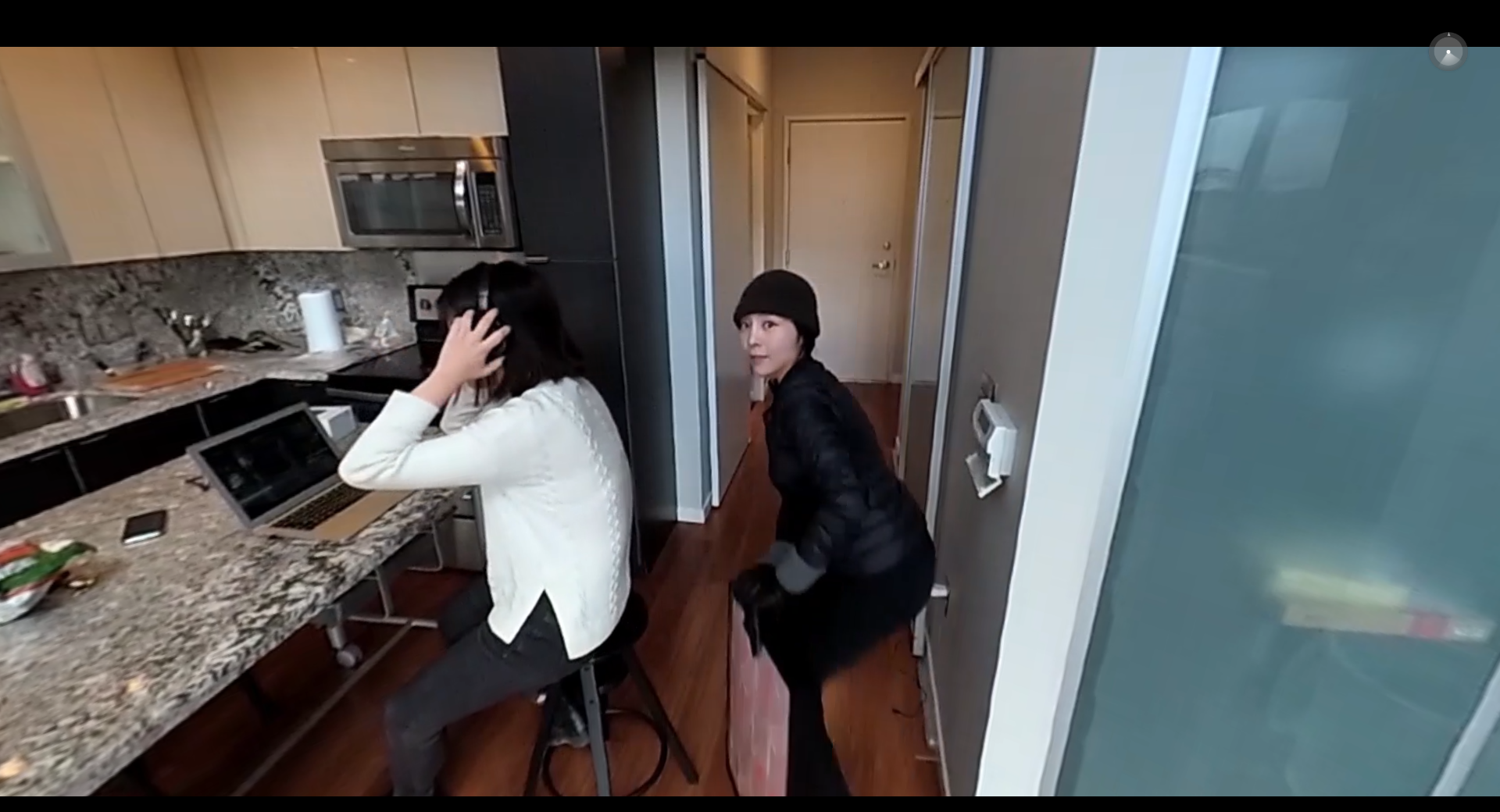 A music video that tells a story of our team.
Camera man |  Post Editor